Cooperative Extension Service
Major Program Areas
Objective, research-based, and credible
information to improve your daily life.
Announcements
Agents in Office

The Agents are working in the office or out in the community. Please call ahead for their availability or make an appointment directly with the agents.
Plant Samples and Site Visits

Plant Samples are best received before Wednesday at noon. The office is scheduling site visits, please call 505-243-1386 or email bernalillo@nmsu.edu for an appointment. Also please send pictures of plants or insects to bernalillo@nmsu.edu or the Master Gardener Hotline.
Upcoming Webinars, Events, & Classes
Health, Wellness, Food
Mind Matters: Overcoming Adversity and Building Resilience - Learn the skills and strategies to take charge of what life throws at you!

Feb. 14 - May 2, 2023 (Tuesdays) from 9 -10 am
To register, call 505-243-1386 or email bernalillo@nmsu.edu.
Healthy Living for the Brain & Body: Tips from the Latest Research - Discussions include diet and nutrition, exercise, cognitive activity, social engagement, and know the warning signs of Alzheimer's and how to benefit from early detection and diagnosis.
Garden, Farm
Note:
All class times are listed as Mountain Time Zone unless otherwise stated
Auxiliary Assistance if you are in need of any auxiliary assistance to participate in an extension program, please contact the event organizer to arrange services prior to the event.
Please download our FCS Winter 2023 Brochure.
---
Contact Us
NMSU-Bernalillo County Cooperative Extension Service
1510 Menaul Blvd Ext NW
Albuquerque, NM 87107
Phone: 505-243-1386 844-409-0562 (Toll Free)
Fax: 505-243-1545
Email: bernalillo@nmsu.edu
URL: https://bernalilloextension.nmsu.edu
Follow @BernCoCES:
Join our Mailing List:
Connect with 4-H: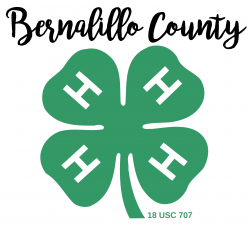 Map & Directions

Contact Us/Directory