Mission Statement & Guiding Principles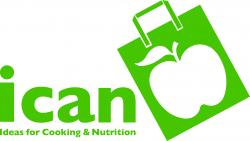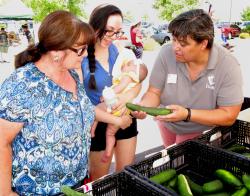 ICAN Mission Statement
ICAN's mission is to inspire New Mexico's limited resource youth and adults to make healthy food and lifestyle choices.
ICAN Guiding Principles
ICAN Improves quality of life by
Providing evidence-based nutrition education
Collaborating with community partners
Incorporating the Cooperative Extension community education model
Connecting participants with resources across New Mexico
Teaching practical cooking skills and basic food safety
ICAN Classes Can Help You!
Prepare quick and nutritious meals
Use new cooking skills
Use commodity foods more wisely
Store and handle food properly and safely
Save money at the grocery store
Eat a variety of foods
Eat more whole grains, vegetables, and fruits
Choose lower fat foods
Be more physically active
Feed your infants and children more easily
Maintain a healthy weight
Helpful Links for Home and Classroom
Gabriel Gomez, Northern Regional Coordinator
NMSU Albuquerque Center, CNM Montoya Campus
Location:4700 Morris St NE, Bldg. K-102, Albuquerque, NM 87111
Mailing: 11024 Montgomery Blvd. NE, PMB #300, Albuquerque, NM 87111
Phone: 505-889-9896
Fax: 505-243-1545
Email: magomez@nmsu.edu
URL: http://ican.nmsu.edu/index.html
Thanks To Our Sponsors!