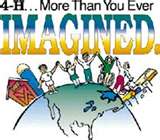 Interested in learning about different cultures and different people, exploring and growing? International 4-H is a wonderful opportunity for 4-H members here in Bernalillo County and New Mexico. The tentative 2014 outbound programs include:
Australia

Costa Rica

Japan

Norway

Tanzania

and there may be more
Full Details Coming Soon
Visit NMSU International 4-H.
The Bernalillo County International 4-H Committee may sponsor qualified recipients. A separate scholarship process is conducted for Bernalillo County 4-H members. Contact John Garlisch for more information.
Each year, the Bernalillo County International 4-H Committee sponsors an International Carnival night in which different 4-H clubs choose a country theme, create a booth and have fun with cultures from around the world. International Night and Carnival will be Feb. 8th, 2014.